The Friendship Circle is a non-profit organization assisting and supporting 3,000 individuals with special needs by providing recreational, social, educational, and vocational programming.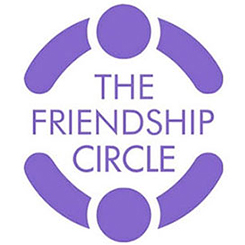 The organization also provides support to individuals and families struggling with isolation, addiction, and other family-related crises.
Zausmer attorneys and staff went "Casual for a Cause" on Friday, January 5th, to support the Friendship Circle of Michigan. On "Casual for a Cause" days, Zausmer employees can dress casually at work if they donate to that week's designated charity.
We thank co-op student Ashley Yatooma for suggesting the Friendship Circle for this "Casual for a Cause" day. Ashley is a student at Harrison High School in Farmington Hills, and the school partnered with Zausmer to raise funds for the charity this month.
To learn more about the Friendship Circle and find out how you can volunteer your time and donate, visit www.friendshipcircle.org.