Please join us in congratulating two longstanding members of the ZAC family who are retiring from the practice of law.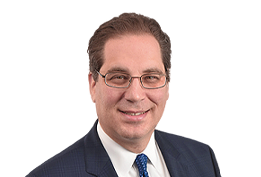 Gary K. August, well known for the outcomes he helped secure in some of Michigan's most visible development projects, and Amy S. Applin, an accomplished advocate in appellate, insurance, municipal, and general liability matters, are exiting the practice.
Gary will remain Of Counsel to the firm beginning June 1, 2019. Amy will retire effective July 19, 2019.
"I have had an amazing career at the firm and in private practice, and I am looking for something different at this point in my career," said Gary, who has represented municipalities, public authorities, and some of the world's largest corporations. "This firm is my legacy."
Gary contributed to some of the area's most important and impactful projects, including:
Serving as lead litigation counsel for Northwest Airlines' construction of the $1.6 billion Edward H. McNamara Terminal at Detroit Metropolitan Airport;
Defeating more than $41 million in claims against the City of Dearborn stemming from failures in its combined sewer overflow project while simultaneously recovering $32 million for the City; and
Representing Wayne County in litigation over the highly publicized Consolidated Jail Project.
Because of his track record of impressive results and top-notch advocacy skills, Gary was named a DBusiness Top Lawyer and a Michigan Lawyers Weekly "Leader in the Law," and in July 2016, Crain's Detroit Business featured him among 14 attorneys in its special report – "The Litigators." He has appeared repeatedly on the annual lists of The Best Lawyers in America®, Leading Lawyers, and Michigan Super Lawyers.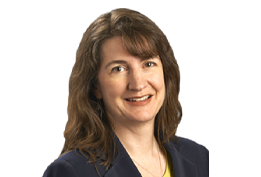 "I have enjoyed seeing this firm succeed and grow enormously," said Amy, who has spent her entire 26-year legal career at Zausmer, August & Caldwell. "I have had wonderful opportunities to collaborate with gifted and conscientious attorneys and to do good and meaningful work."
Amy has been involved with many significant matters, such as:
Assisting the Michigan Insurance Commissioner and the Insurance Bureau's Receiverships Division with the liquidation of Cadillac Insurance Company, The Wellness Plan, and Michigan HMO Plans.
Aiding in the operation and sale of 29 Michigan cemeteries, and supervising the process under which claims against the cemeteries were addressed and resolved.
Representing the Wayne County Sheriff concerning the consent judgment governing operation of the Wayne County Jails.
Since 2012, Amy has concentrated her practice on civil appeals, ultimately heading the firm's Appellate Group. She has focused on no-fault and third-party automobile insurance, municipal, and general liability cases, and has also been on the team representing the State of Michigan in the development of the Gordie Howe International Bridge.
"The contributions that Amy and Gary have made to our firm are immeasurable," said managing shareholder Mark J. Zausmer. "They helped the firm grow to one of the largest and most venerable law firms in Michigan and mentored a new generation of lawyers who have become accomplished litigators in their own right. We are grateful to our friends and colleagues, and wish them both well in the next chapters of their lives."