The Gordie Howe International Bridge, soon to be a critical link between Detroit, Michigan, and Windsor, Canada, has reached an impressive milestone: the Detroit-side tower now stands at its final height of 722 feet, almost parallel to the Renaissance Center, the tallest building in Detroit.
Before the first steel beam of the Gordie Howe International Bridge was erected, complex legal challenges had to be overcome. Zausmer is proud to have represented the State on this landmark infrastructure project possible. Leveraging its deep experience in eminent domain law, honed over decades in public projects like the Cobo Hall expansion and electric transmission lines, the firm assisted the State in ensuring the Gordie Howe Bridge project proceeded without legal hindrance.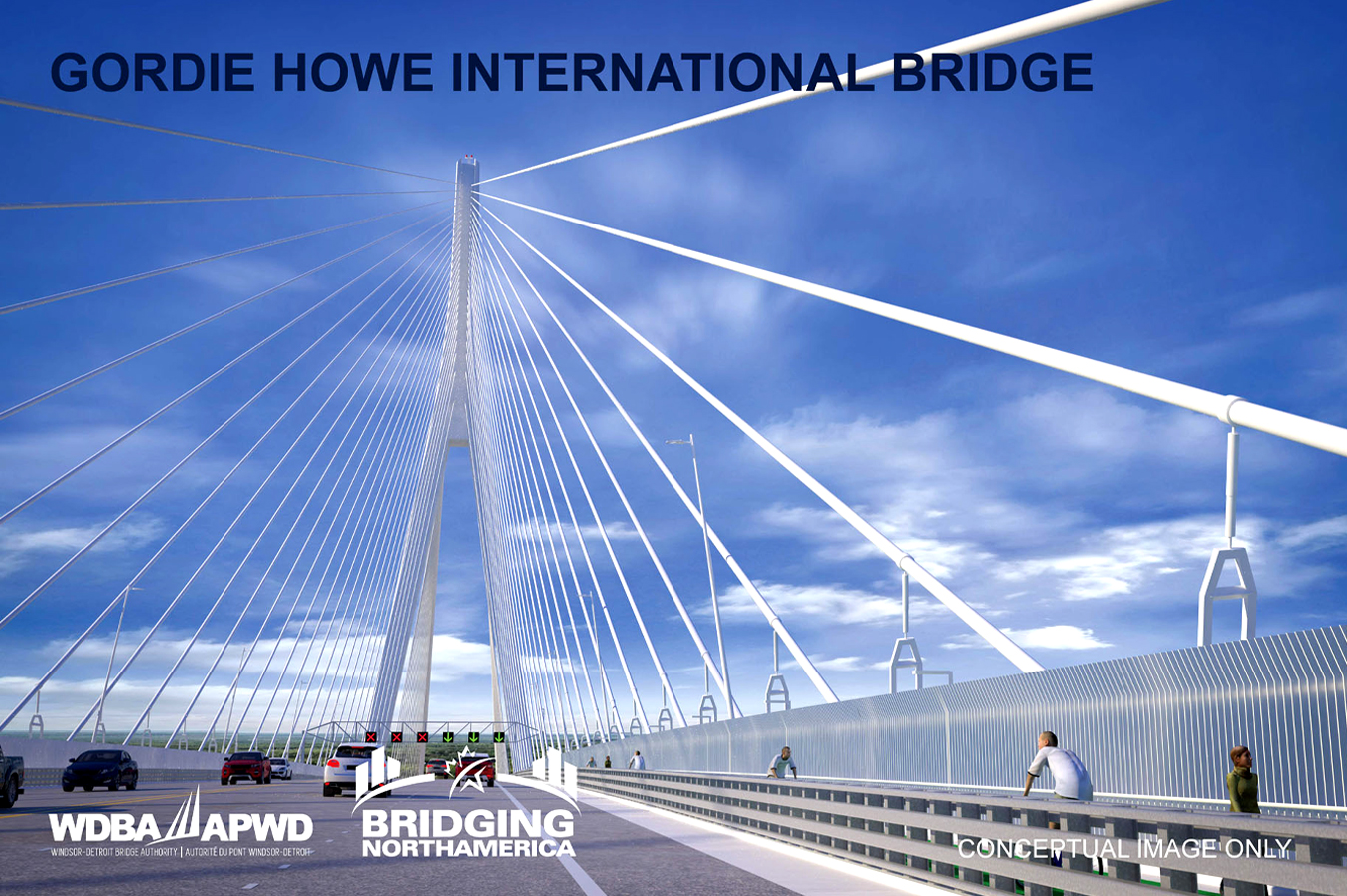 Gordie Howe Bridge Legal Battles
The State of Michigan confronted opposition from companies owned by the Moroun family, who own the competing Ambassador Bridge. Zausmer, P.C., under the leadership of Managing Shareholder Mark Zausmer and Shareholders Mischa Boardman and Devin Sullivan, represented the State in the litigation over these challenges in trial and appellate courts. The firm successfully countered each legal roadblock, enabling the State of Michigan to gain the upper hand in court proceedings. These challenges were finally resolved with the Michigan Supreme Court's decision in April 2021 to decline an appeal against the project.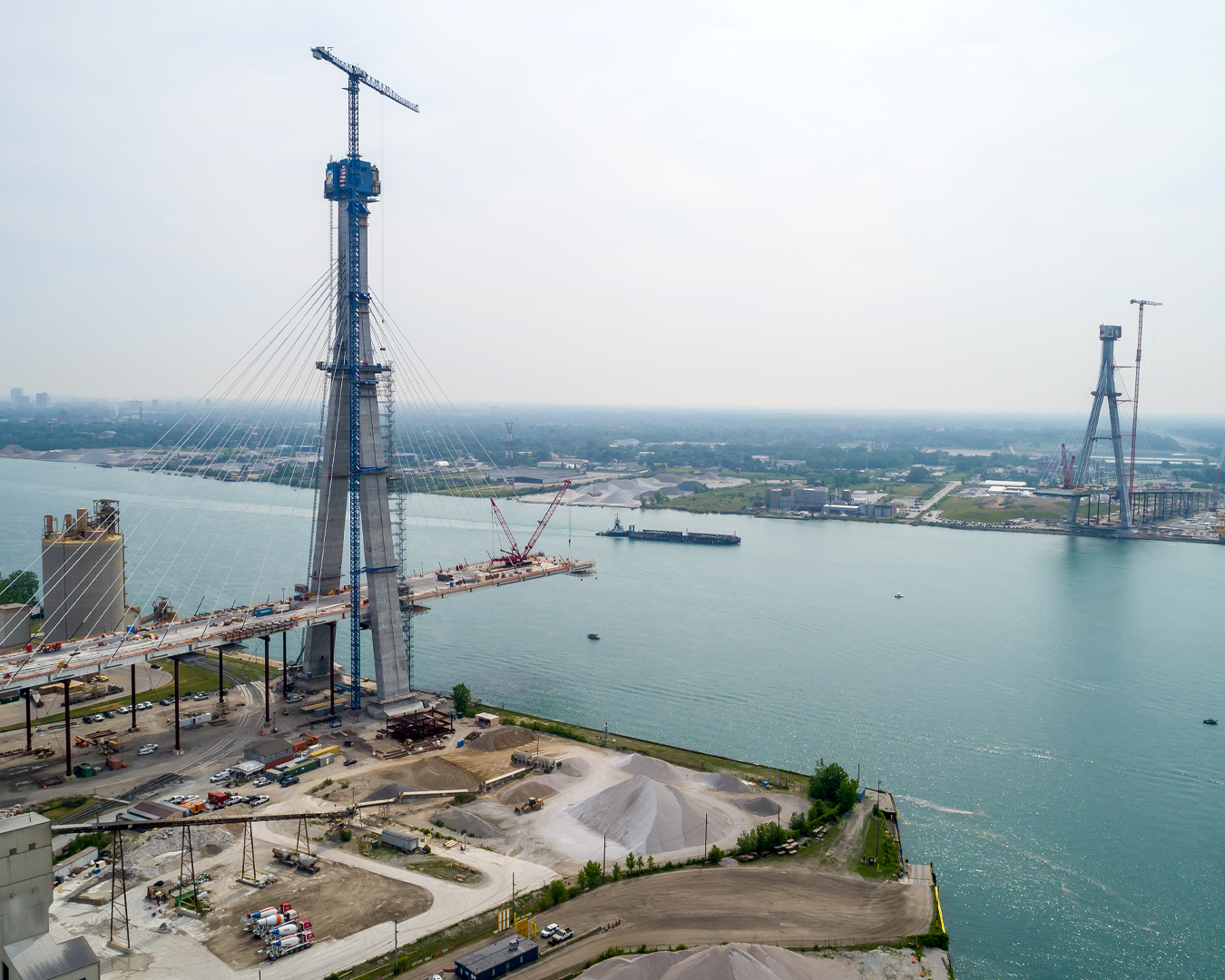 Engineering and Law: A Symbiotic Relationship for the Gordie Howe Bridge
The Gordie Howe Bridge, marked by its towering height and intricate stay cable system, serves as an emblem of engineering skill. But it also represents the legal expertise provided by Zausmer, which was necessary to ensure that the project navigated complex legal waters successfully. As the bridge takes shape, it stands as a monument to both engineering innovation and judicial clarity.
This completion of the tower is both a symbol of progress and a reflection of a sustained partnership between two great nations.

— Bradley C. Wieferich, Director, Michigan Department of Transportation
What's Next for the Gordie Howe Bridge
The Gordie Howe International Bridge will feature six lanes for vehicles, a multiuse lane for pedestrians and cyclists, and no piers in the river. With its state-of-the-art design and transformative impact on regional transportation, the bridge represents more than a feat of engineering–it embodies the power of successful collaboration across sectors.