Zausmer recently participated in City Year Detroit's annual Red Jacket Gala at Little Caesars Arena, an event that raised nearly $1.2 million for inner-city Detroit schoolchildren.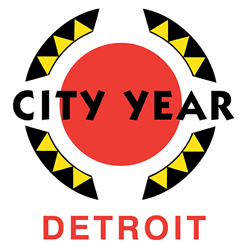 City Year Detroit is a non-profit organization that partners with schools to help bridge the gap by providing diverse, talented and trained young adult tutors, mentors and role models who work alongside teachers to support student success.
In 2017, City Year Detroit's 71 AmeriCorps members served in seven Detroit schools, providing extra academic and social-emotional support to more than 5,000 students, including mentoring, tutoring, facilitating after school programs, and planning school-based events to make sure that students in Detroit obtain a great school experience.
Zausmer Managing Shareholder Mark Zausmer serves as Board Chair of City Year Detroit. Under Mark's stewardship, City Year Detroit received the "Best of City Year Award" for its exceptional performance in improving student assessments in Detroit schools. City Year also recently announced plans to expand the number of its AmeriCorps members for the 2018 school year to serve 6,300 Detroit students!
Zausmer is proud to be associated with an organization that has such a profound impact on Detroit's youth.