As we have for many years, Zausmer continues its tradition of support for City Year Detroit, a non-profit organization that partners with Detroit schools by providing college age tutors to work alongside teachers to support and mentor students.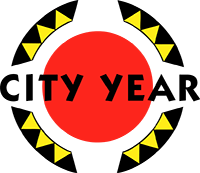 This year, Zausmer is proudly sponsoring City Year Detroit's annual Red Jacket Gala, which will take place virtually on May 14, 2021. In addition to chairing City Year Detroit's Board of Directors, our managing shareholder, Mark Zausmer, along with his wife, Laura, proudly serve as the Gala Committee Chairs.
Mark and Laura are leading the way in bringing together business and community leaders, as well as citizen supporters, to honor the efforts of City Year Detroit's hard-working volunteers.  We are honored that three of our firm's valued clients—Piston Group, TCF Bank, and Sterling Group—are also serving as sponsors of the Gala.
City Year Detroit is a key partner to the Detroit Public Schools Community District in creating learning opportunities for all students and developing future leaders. It partners with educators while supporting students to create environments where young people feel like they belong, so they can fulfill their potential.
City Year AmeriCorps members provide academic and social-emotional support to more than 7,000 students across Detroit, with teams of AmeriCorps volunteers who commit to tutoring, mentoring, classroom support, and after-school programs. With more than 76% of students tutored by AmeriCorps members last year improving their test scores, AmeriCorps members are truly making an impact and continue to create a positive culture of high expectations and engagement.
Please feel free to join us in watching the live stream of the event on May 14th!