Recently, Zausmer raised funds from a "Casual for a Cause" Friday in support of the Covenant House Academy Southwest in Detroit, a tuition-free, safe learning environment for homeless students between the ages of 14 and 23.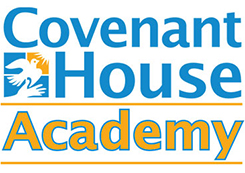 The Academy provides youth in our communities with new opportunities to earn a high school diploma, improve their life skills and the academic foundation to continue on to higher education or post-secondary skills training.
The compassionate and caring staff help prevent poverty, underachievement, and homelessness while offering hope, encouragement and a better chance for future success
in life.
The staff at Zausmer were enthusiastic to pitch in and help this organization continue its mission to help students graduate and pursue higher learning. To learn more about the Covenant House Academy or to donate, visit:  https://www.covenanthouseacademy.org/