The Friendship Circle in Michigan is a non-profit organization that supports 3,000 Michigan residents with special needs and their families by offering all sorts of programming from recreational and social to educational and vocational.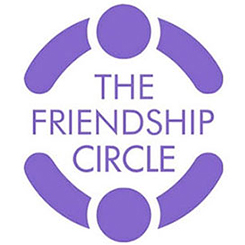 It is founded upon the idea that "within each person is a soul; and that soul is equal and worthy of boundless love."
Recently, Zausmer lawyers and staff raised funds from a "Casual for a Cause" Friday in support of the Friendship Circle. Several Zausmer personnel are personally involved in the organization.
Through its programming, Friendship Circle strives to create and sustain an "inclusive community" that considers and values every person, regardless of the challenges that person is facing. The organization provides assistance as well to those who are struggling with isolation, addiction, or all types of family-related problems. Having the personal connection to the Friendship Circle made it an extra-special cause for Zausmer lawyers and staff.