Zausmer shareholder Michael Caldwell and associate Theresa Bodwin recently obtained a victory in the Michigan Court of Appeals in an environmental law case involving a statute of limitations issue.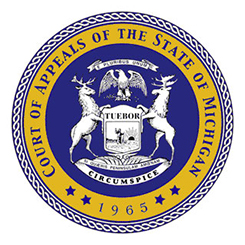 The plaintiff filed the lawsuit on May 31, 2016, alleging (among other things) nuisance due to the migration of methyl tert butyl ether (MTBE) to her property.
She moved to the property in 2008 and began complaining that the water "tasted bad" from MTBE. But the plaintiff continued to drink and use her well water for domestic purposes during this time.
The plaintiff argued that her claim did not accrue until 2015, when the health department informed her that MTBE was present in her well at concentrations above the aesthetic cleanup standard (based on the taste of the water). In response, ZAC attorneys argued that the plaintiff's claim accrued when she moved to her house and began ingesting well water, which she claimed caused her impaired health.  The Court of Appeals agreed and held that the plaintiff's claim accrued in 2008 when the MTBE first reached her property, as that was when the alleged "wrong" occurred.
The plaintiff also argued that the defendants were estopped from using the statute of limitations as a defense because neither defendant performed a Baseline Environmental Assessment (BEA).  This argument was deemed abandoned by the Court of Appeals because no case law was provided by the plaintiff in support of the argument.
As a result of the plaintiff's untimely lawsuit, her claims were dismissed after extensive briefing by ZAC attorneys and lively oral argument.
Congratulations Michael and Theresa on a job well done for a valued client!