The panel presentation was entitled Practice Makes Perfect: Avoiding Unexpected Pitfalls in Diversity, Equity, and Inclusion Initiatives.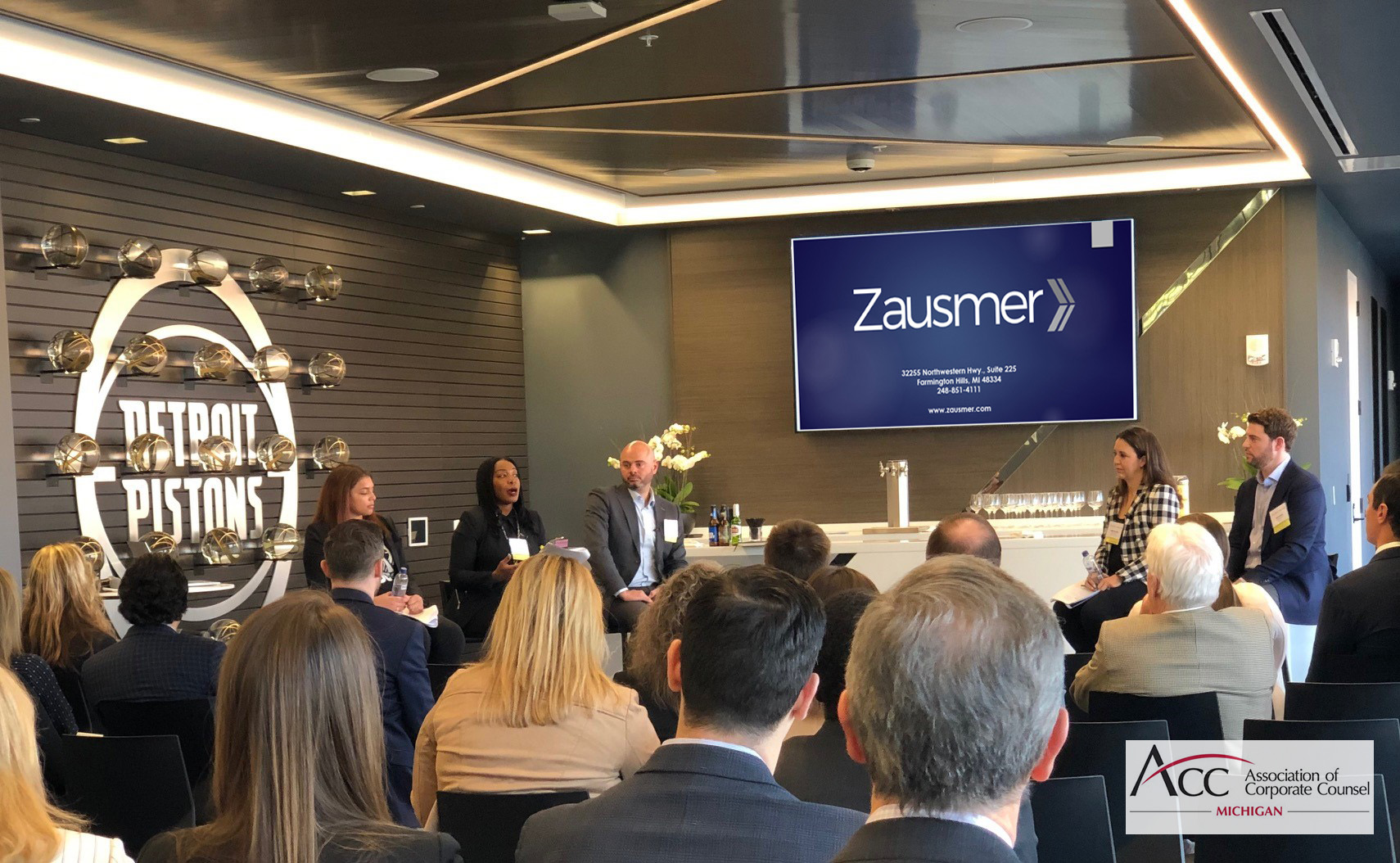 The event took place on April 28, 2022 at the Detroit Pistons Performance Center. A discussion was moderated by Zausmer shareholder Michael Schwartz, with a panel featuring Zausmer shareholder Cinnamon Plonka; Richard Haddad, Chief Operating Officer & Chief Legal Officer, Pistons Sports & Entertainment and the Detroit Pistons; Gabrielle (Gaby) McKee, Associate Counsel, Pistons Sports & Entertainment and the Detroit Pistons, and Executive Director of the Detroit Pistons Foundation; and Gretchen Kaplan, Senior Associate General Counsel, Brookfield Properties.
The presentation included a lively and informative panel discussion of topics such as hiring and recruitment, educating managers and employees, creating a culture of inclusion, and advancement and promotion through the lens of DEI. The panel also discussed recent DEI litigation that made national headlines and explored strategies for a more inclusive workplace.
Following the presentation, the ACC presented scholarships to three law students who plan to pursue a career in corporate law. A networking hour with refreshments closed out the evening.
Thank you to all who attended this amazing event!