Zausmer Shareholders Bryan Padgett and Michael Schwartz recently joined with Detroit Pistons players, coaches, and staff, along with numerous other community volunteers, to hand out Thanksgiving meals to 400 families at the Pistons' new Henry Ford Detroit Pistons Performance Center.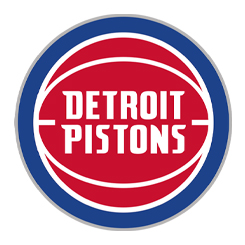 The event kicked off the Detroit Pistons Season of Giving campaign.
Volunteers passed out hot meals prepared by chefs from venues around Detroit, including Shewolf, Grey Ghost, Savannah Blue, and Plum Market, along with turkeys, pies, non-perishable food, toiletries, toothbrushes, and basketballs donated from other local businesses.
"The Pistons organization is first-class in every respect. This event is just one example of the Pistons honoring their commitment to the people of Detroit. We are proud to the call the Pistons our client and our friends," said Shareholder Michael Schwartz.
Families and volunteers were also entertained by the Pistons' mascot, Hooper, the Pistons dance team and drumline, and a live DJ.  "It was a phenomenal experience to see so many local families interact with the players and enjoy the meal," said Shareholder Bryan Padgett. "They were all so excited and grateful.  We were honored to be a part of this fantastic event."
To learn more about the Pistons Season of Giving: https://www.nba.com/pistons/community/season-giving-0