The holiday season can be especially hard for some people, and comes with additional struggles for many, but putting food on the table and eating three meals a day shouldn't be one of them.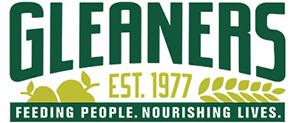 Gleaners Foodbank works daily to help alleviate this, and recently, a team of Zausmer attorneys joined together to volunteer there. Along with Gleaners' staff, the 16 volunteers sorted and packed enough food to feed 21,000 people that day.
Gleaners collects donations from grocers, retailers, local gardens, food drives, and many other sources to help ease the problem of hunger. It provides food to 528 partner soup kitchens, food pantries, shelters, and other agencies throughout southeast Michigan. On average, Gleaners distributes 96,000 meals each day and provides nourishing food and nutrition education to 171,000 children a year. Every dollar donated provides three meals and 93 cents of every donated dollar goes to food and food programs.
To learn more about Gleaners and how to help: https://www.gcfb.org/