The Michigan Supreme Court recently released its opinion in Bazzi v Sentinel Ins Co, holding that insurers are not automatically entitled to rescind policies where fraud is identified in the policy application.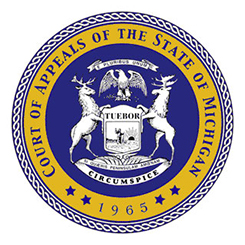 Instead, rescission is an equitable remedy that must be left to the discretion of the trial courts.
The Court's opinion charges trial courts with balancing the equities in order to determine whether rescission is the appropriate remedy between individual parties.
In Bazzi, the claimant and two medical providers sued for payment of no-fault benefits.
The Court of Appeals previously held that the so-called "innocent third-party" rule did not survive the Michigan Supreme Court's decision in Titan Ins Co v Hyten, which allows insurers to rescind policies due to fraud in the insurance application, even where the fraud is easily ascertainable.
The Bazzi Court began its analysis by confirming that the decision in Titan Ins Co v Hyten abrogated the innocent third-party doctrine. The Court reasoned that public policy does not require the adoption of the innocent third-party rule because an innocent third-party does not have the right to hold an insurer liable for the fraud of its insured.
Although insurers may seek rescission of insurance policies, Bazzi also held that rescission is an equitable remedy and not an automatic right. According to the Court, trial courts must balance the equities to determine whether an insurer is entitled to rescind a policy, including making a determination as to which party should assume the loss where both parties are "equally innocent and blameless."  In its reasoning, the Court noted that equitable considerations can be adapted to the unique circumstances presented in individual cases, and rescission should not be granted where the result would be unjust or inequitable.
Despite the additional guidance provided in Bazzi regarding the equitable remedy of rescission, trial courts will be left to determine the relevant balancing factors. If you have any questions regarding this case and its impact, please feel free to contact any of our insurance defense attorneys.