In a significant victory for the State of Michigan, on April 2, 2021, the Michigan Supreme Court refused to hear an appeal of the Michigan Court of Appeals' prior decision rejecting the last challenge by the Moroun family—owners of the competing Ambassador Bridge—to the construction of the new crossing.
The Gordie Howe International Bridge, named for the Canadian hockey player who played for the Detroit Red Wings, is expected to open in 2024 and will be the longest cable-stayed bridge in North America.  Zausmer, P.C., led by Managing Shareholder Mark Zausmer and Shareholders Mischa Boardman and Devin Sullivan, is proud to have been involved in the litigation of this important public infrastructure project shaping the landscape of southeastern Michigan.  With the Michigan Supreme Court's ruling, the state has now prevailed against each and every challenge to the construction of this critical project.
Congratulations on the outstanding work by our team at Zausmer!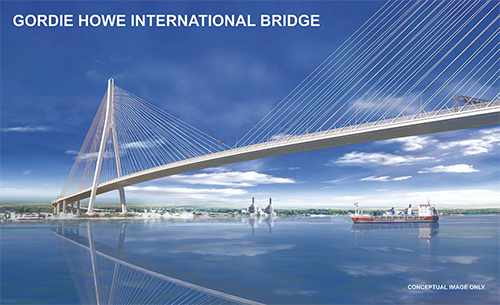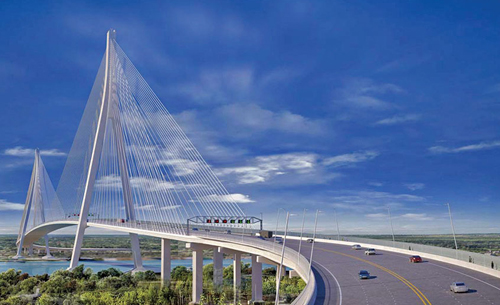 View links below for related articles